CT Juniors Recieve Donations from Casting Kids Event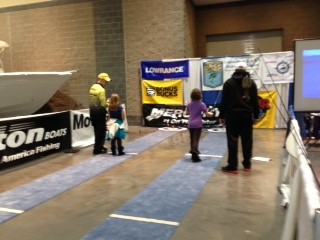 The CT Junior Bass Nation received $74.00 in donations during the Casting Kids Event at the CMTA Boat show and the CT Hunting and Fishing Expo held recently at the CT Convention Center.  A total of 246 boys and girls participated in the event.  The winners will participate at the upcoming Casting Kids Finals, held at Cabelas in East Hartford.  The date for the finals is April 13th, 10:00 am.
Thanks to those who volunteered their time to work the show and to those who made donations to the junior program.
Ron Frisk
CT BASS High School Fishing
Assistant Youth Director